Hot tubs really do ROCK. We are here to help you have the best experience ever, whether thats buying, hiring, servicing or relocating. We even sell chemicals! Proud to be small, independent and awesome!!
Visit our showroom in Lydney for a warm welcome and a zero pressure approach to all things hot tub!
Looking after Gloucestershire, Herefordshire, Monmouthshire, Bristol & South West.
HIRE A HOT TUB
If you are looking for minimum commitment and maximum convenience then hiring a tub is the perfect choice. A brilliant idea for many occasions or even just as a treat.
With prices starting from as little as £200 for a seven day hire, what are you waiting for? You can even hire before you buy…
BUY A HOT TUB
Maybe you'd like to have your very own hot tub so you don't ever have to give it back.
You can visit our showroom to view our tubs or visit our online shop to browse or buy tubs from our carefully chosen ranges with quality and choice in mind. We also stock a large selection of our own brand chemicals.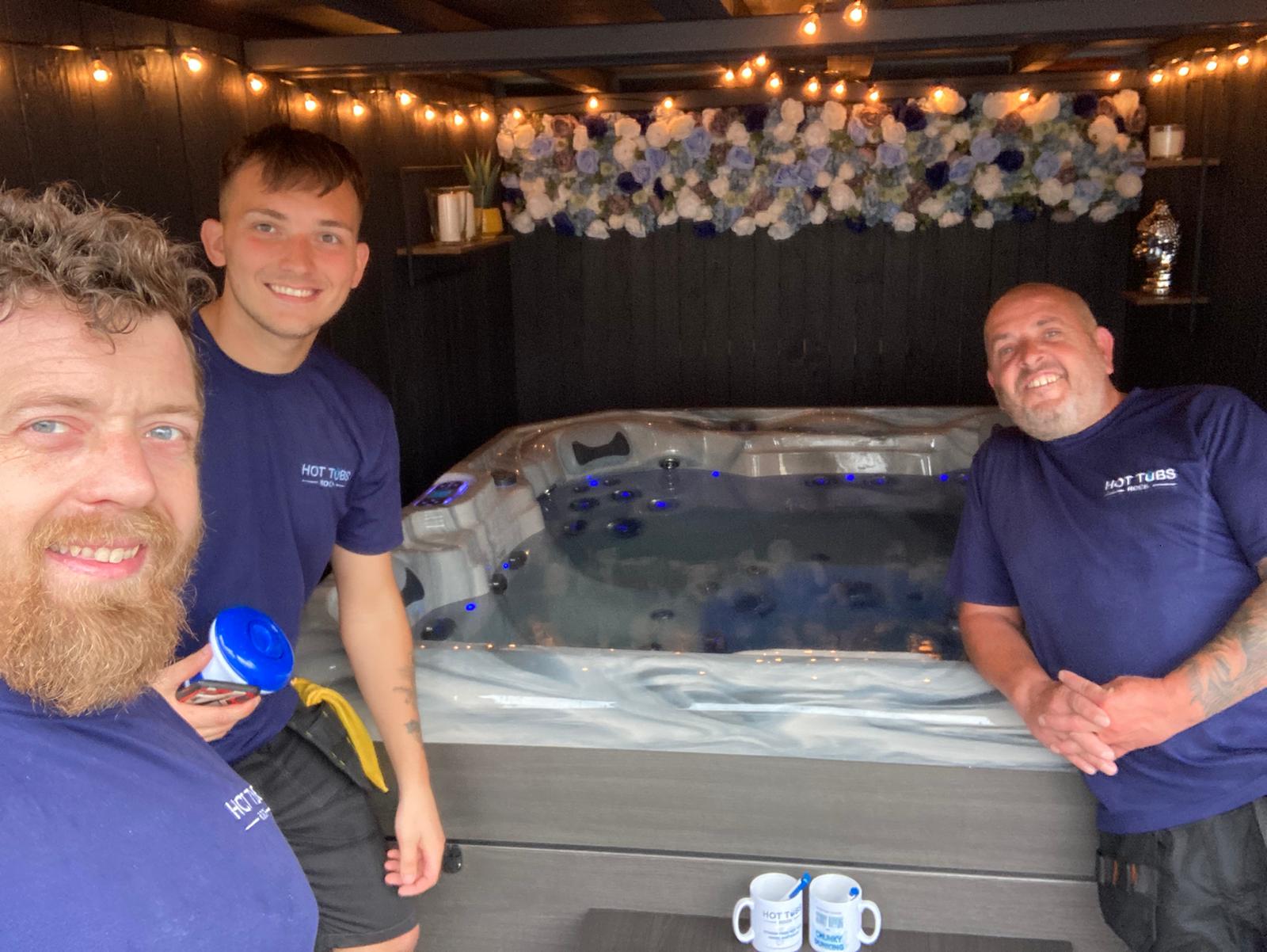 Why Hot Tubs Rock
We pride ourselves on being an honest, helpful and friendly company that you can trust whether you are hiring or buying a hot tub or even if you just want some advice. We are here to help!
'Beautiful hot tubs and a gorgeous show room!'
'Amazing friendly knowledgable staff.'
'Absolutely fantastic company.'
'A totally awesome local company and thoroughly lovely people.'
Well that's what our customers say anyway…
Everything we offer for Hot Tubs
In Stock Now! – Available today